Alec Bradley Introduces Trilogy Collector's Series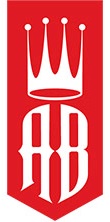 Alec Bradley Cigar Co. today announced that they will be releasing a Collector's Series of their innovative triangular shaped Trilogy line of cigars. The three blends that make up the series- Trilogy Authentic Corojo, Trilogy Exotic Maduro and Trilogy Native Cameroon will all be released at once and in their own respective packaging. Each 6" X 52 ring-gauge, Toro sized, Trilogy blend is being presented in collectable 10-count boxes, designed to mirror the original Trilogy triangular shaped molds that Alec Bradley Founder, Alan Rubin, created in the early 2000s. Only 2000 boxes of each blend will be released to appointed US Tobacconists.

Along with early blockbuster hits like Occidental and MAXX, Trilogy's unique shape, critical acclaim and market acceptance helped bring the Alec Bradley brand name to prominence. After many years of success, the Trilogy line was eventually retired, but demand remained. On August 12, 2021, Alec Bradley released 300 Limited Edition samplers featuring eighteen Robusto Trilogy cigars (6 of each blend) through Boynton Beach, Florida Tobacconist, Smoke Inn, during a virtual event featuring Alan and his two sons, second generation cigarmakers- Alec and Bradley. Simultaneously, Alec Bradley announced that there would be a release later in the year of Trilogy Toros.


"I began asking about relaunching Trilogy when I started in the family business in 2017," said Bradley, who managed the Trilogy project. "When I was given the green light on Trilogy, my two main goals were to create something beautiful to pay homage to my dad's accomplishments and to celebrate the many successes of Alec Bradley. The triangular mold shaped boxes are stunning and will become a true collector's item for our fans."