A Rich Pour 29: Getting into Whisky (or Whiskey)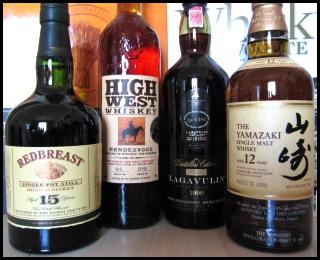 Cigar Weekly Managing Editor Doug Kuebler (jazznut) opens the 'whisky door' for those new to the delights of this wonderful spirit.
May 4, 2015
The road to and through whisky (or whiskey, which is how most Irish and American distillers prefer to spell the word) is a voyage of discovery. For many, the journey never ends. Still, that first encounter with the 'water of life' can easily turn into an intimidating one – especially if prior experiences with alcoholic beverages have been limited to shooters, coolers and cocktails. As the late Michael Jackson, perhaps the preeminent beer and whisky writer of his time, once stated, "Some spirits are timorous, others feel the need for disguise, but whisky is bold and proud… It is not suitable for people who are afraid of their own shadow." If you're about to hit the whisky road, let me help you make that initial encounter the first of many pleasurable ones.
Any distiller of good whisky not only seeks to achieve a relatively pure alcoholic substance, but also aims to retain much of the flavourful characteristics of the grains from which the spirit is extracted. As the fresh distillate subsequently matures in barrels (or casks), it smoothens and acquires additional flavour elements from exposure to wood and air. More often than not, wood ageing exerts a tremendous influence on how a quality whisky will finally taste.
Whiskies can be made just about anywhere, although they're usually produced in countries that have access to ready supplies of grain – the core ingredient. Theoretically, any grain can be processed, fermented and distilled. In reality, however, corn, rye, wheat and barley rule the roost when it comes to making whiskies.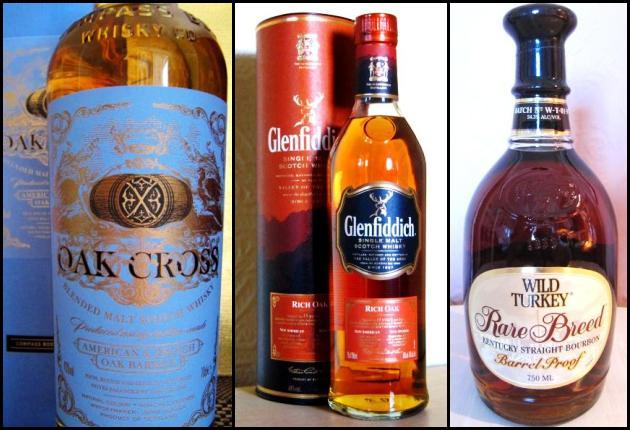 Blended whiskies (such as the Chivas Regal and Johnnie Walker Black Label Scotches, Jameson Irish and Crown Royal Canadian) combine different grains in varying proportions to achieve a balance between depth and drinkability. Irish pure pot still whiskies (Redbreast is a fine example) are produced from both malted and un-malted barley, usually resulting in smooth sweetness and lively crispness encapsulated within a somewhat oily texture. Malt Scotch whiskies, be they blended malts (such as Compass Box Oak Cross) or single malts (Glenfiddich, for instance), are made exclusively from malted barley. They may be fruity, floral, more cereal-like or, if distilled from peat-reeked barley, smokier. American Bourbons, which are generally a touch sweeter than most Scotches, are required to contain a minimum of 51% corn in the recipe (called the mash bill), while American Ryes must have a minimum of 51% – you guessed it – rye. Bourbons usually balance out the mash bill with malted barley and either wheat or rye. The actual flavour of distilled rye isn't all that far off the taste of blog, though it can also come across as similar to bittersweet fruit or, sometimes, ginger snaps. And these examples represent only the tip of the whisky (or whiskey) 'iceberg'.
Confused? Don't be. The only aspects that really matter are how a whisky tastes and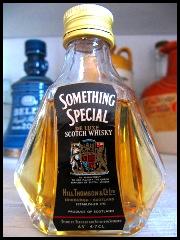 whether or not you like it. After all, the whole point of the exercise is enjoyment – your enjoyment!
What's the best strategy to start exploring the world of whiskies? A couple of options spring to mind. The first involves finding a local drinking establishment with a decent selection of whiskies and knowledgeable staff. True, you'll undoubtedly pay more for each pour. But that financial premium will be more than offset by the opportunity to taste a variety of whiskies without having to fork out for whole bottles of individual spirits. Furthermore, you'll be able to taste different whiskies side by side. The second option is to purchase smaller bottles, ranging from 50 to 200 millilitres in volume. You may even wish to combine these two approaches. Either way, you won't end up being saddled with a large bottle of whisky you really don't like.
Once you've sampled a few whiskies (and hopefully enjoyed most of them), it's time to consider biting the bullet and buying full-sized bottles. If you reside in North America, you'll likely find that entry-level American and Canadian whiskies offer the best bang-for-your-buck. Scotch and Irish whiskies, being imported products, can be more expensive, although many well-known blends are still quite competitively priced on this 'side of the pond'. Premium blended whiskies, older whiskies, 'boutique-style' whiskies, malt whiskies and whiskies from other highly developed industrial nations (Japan in particular) almost always come at added cost. Whatever spirit you select, make sure you don't fall into the trap of thinking that a more expensive or an older whisky is invariably a better whisky. There are no such guarantees!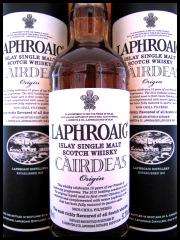 In the past, I've advised individuals new to whiskies to focus on easier-drinking spirits before venturing onto more intensely flavoured ones. As an example, I've recommended to those 'dipping their toes' into the single malt Scotch 'pool' to initially focus on whiskies that emphasize the malt component – predominantly ones from Lowland and Southern Highland distilleries. These days, however, I'm not so sure this tact makes much sense. Too many stories of people falling in love with their first sips of Ardbeg, Lagavulin or Laphroaig (a trio of very smoky, 'in-your-face' whiskies from the Isle of Islay), I suppose. Besides, if you ever feel as though your taste buds have been blasted by a 'nuclear' onslaught, you can always come back to the whisky on another occasion. Which reminds me: First impressions are important, but they're not 'written in stone'. Time passes. And palates change. So feel free to take whatever route you want.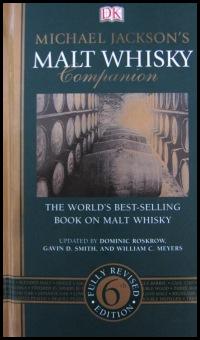 Reading material provides an excellent pathway to better understanding how whiskies are made, as well as how they taste. There are certainly numerous books to choose from. For a broadly inclusive introduction to the subject, I think David Broom's The World Atlas of Whisky (published by Mitchell Beazley) is hard to beat. It will cost you the price of a decent bottle of whisky, but is well worth the asking price. In terms of delving into malt whiskies, Michael Jackson's Malt Whisky Companion (published by Dorling Kindersley, and now – owing to Mr. Jackson's death in 2007 – updated by Dominic Roskrow, Gavin D. Smith and William C. Meyers) is practically an essential. On the lighter side of the literary spectrum, I'd point you toward two rather small but hugely entertaining books penned by Ian Buxton – 101 Whiskies to Try Before You Die and 101 World Whiskies to Try Before You Die (both published by Hachette Scotland).
Are there any good whisky magazines out there? Whisky Magazine and Whisky Advocate are widely available on store shelves or by subscription. If prodded, I'd give a slight nod to Whisky Advocate in terms of impartiality.
The internet represents another invaluable resource for conducting a preliminary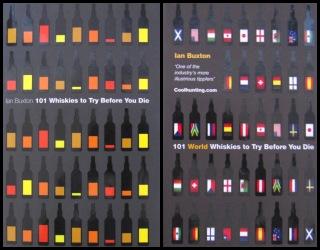 investigation into various whiskies. The fact you're reading my article is (I hope!) evidence enough of this fact. You'll probably end up perusing more than a few blogs and web-sites. And yes, you will run across wildly divergent (not to mention sometimes questionable) views on the merits and shortcomings of various spirits. But that doesn't mean you can't form a pretty good idea of how good those spirits are or what they taste like, as long as you filter out the opinionated disparities and focus on the consistencies. On-line forums are yet one more way to learn about whiskies, and to engage in 'conversations' with others – some of them possessing considerable knowledge, experience and insight.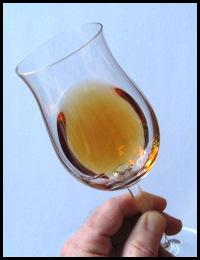 Now it's time to discuss some good techniques for drinking whisky…
Rule No. 1: Trust your taste buds. Everyone has different degrees of perceptual discrimination as well as different likes and dislikes. That's perfectly normal. With this in mind, try to focus on particular characteristics of the whisky you're drinking that jive with your palate (or that don't). In time, you'll develop a clearer picture of which whiskies better fit your taste preferences. Just be aware that (as mentioned above) your likes and dislikes might change down the road.
Rule No. 2: Look, smell, sip and savour. Don't just knock it back. A good whisky deserves nothing less. So what's the rush? Take a few moments to check the appearance of the whisky, and to fathom the aromas and flavours. Your enjoyment will only be enhanced.
Rule No. 3: Use a proper tasting glass. OK… If you're 'drowning' the whisky with ice, soda water, cola or ginger ale, forget this rule and move on. But if you're seriously interested in gaining a greater appreciation of the actual flavour of a whisky, make sure you're using appropriate glassware. More information on this particular facet of whisky drinking can be found HERE.
Rule No. 4: Add water if you wish, but just a drop at a time. Water dilutes, and adding it to your spirit can aid in opening up the aromatic and flavour spectrum of the whisky, as well as mitigating any alcoholic sharpness. It can also, if overdone, turn your precious pour of whisky into a mere shadow of itself. More information on the way in which the addition of water affects whisky can be found HERE.
Rule No. 5: It's difficult to overstate the importance of maintaining a proper hydration level when one is consuming alcoholic beverages. Having a tall glass of water at your side and routinely drinking from it is, by far, the single best way to ward off any ill effects. Your odds of waking up with a hangover the next morning will also be greatly diminished if you follow this suggestion. Chomping away on bread, crackers and other food-stuffs before, during or after drinking won't do any harm, either, although strongly flavoured foods will affect how whiskies taste.
Rule No. 6: Rules are made to be broken – at least once in a blue moon.
Cheers!
Referenced quotation from page 5 of: Jackson, Michael, The World Guide To Whisky, Running Press, U.S.A. (1993), © 1987 Dorling Kindersley Limited, London & Michael Jackson
Photographs and pictorial formatting by Doug Kuebler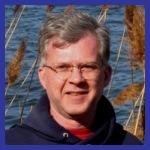 __________________________________________________
Doug Kuebler (jazznut) is an inveterate aficionado and collector of wines and whiskies. Apart from organizing wine and food seminars, Doug has also written extensively on wines and liquors over the last three decades. His first published book-set, The Tumbler's Guide to Single Malt Scotch Whisky, has been well-received in North America, the British Isles and Asia.