A Rich Pour 30: The Irish Are Coming!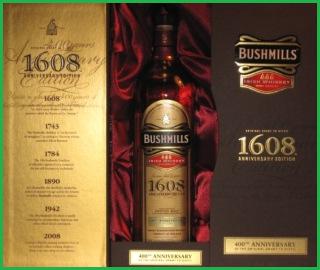 Cigar Weekly Managing Editor Doug Kuebler (jazznut) takes a look at the re-emergence of Irish whiskies in the world spirits marketplace.
June 8, 2015
There was a time, during the 20th Century, when it seemed as if Ireland's whiskey was 'down for the ten count'. The Irish spirit's major competitor, the Scotch whisky industry, had not only better managed to weather two World Wars, American Prohibition, distillery closures and brutal rationalization. It had also been bold enough to purchase and then shut down (through the huge Distillers Company Limited) a number of Irish grain distilling sites. Gone were the 'glory days' of the 1800s, when Irish whiskey had maintained a reputation for high quality and large-scale production.
But very little remains the same for long in the spirits world. And true to form, the whiskey of Ireland is currently experiencing a renaissance of sorts. The key to this revitalization lies in a capacity to retain certain traditions even while embracing new practices. Indeed, the variety of 'Irish' has now grown to include a wealth of different styles, ranging from blended, pure pot still and malt through unpeated and peat-reeked, not to mention whiskies aged in specialty casks. Innovation is the way of the day.
I'll admit that I've probably been as tardy as any inveterate Scotch drinker to embrace Irish whiskey wholeheartedly. Yet, bottle by bottle, I'm coming around to better appreciating what the spirit of Ireland has to offer – an often unique and tasty take on what whiskey can be. Here are brief tasting notes on some of my 'Irish discoveries'…
Blended Irish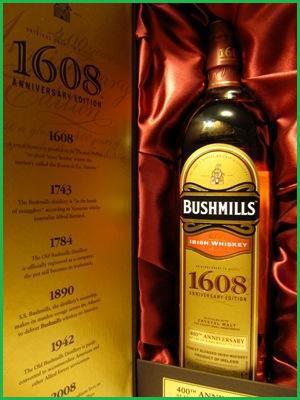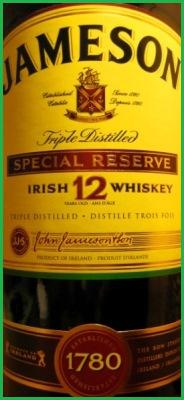 Bushmills Black Bush – 40%
Juicy and quaffable, with a nice interplay between sweetness and spice. This one rises well above its modest stature in terms of depth and length.
Bushmills 1608 400th Anniversary Edition – 46%
A whiskey of contrasts. Soothing and scintillating, feather-light and full, graceful and punchy. In two words, complex and captivating.
Jameson Special Reserve – 40% (12 years old)
Exemplary balance between sweetness and dryness, with a taut, crisp and long finish. A Jameson that's both amiable and challenging.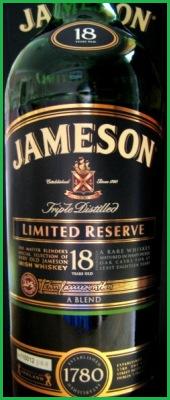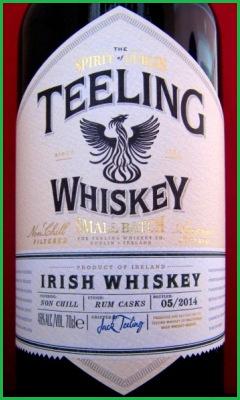 Jameson Limited Reserve – 40% (18 years old)
Oak and oil-imbued signs of maturity are reflected in a veritable library of fragrances and flavours. Gentle yet persistent, this whiskey takes some effort to fully come to terms with.
Teeling Small Batch – 46%
This charming 'Irish', though relatively light in style, still manages to deliver a multitude of flavour sensations. Even better, the whiskey is not chill filtered. One to fall for.
Pure Pot Still Irish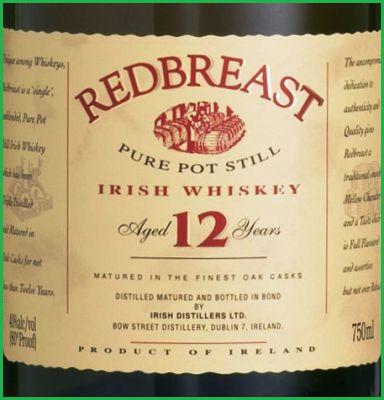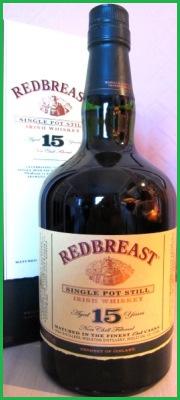 Redbreast – 40% (12 years old)
A fantastically silky mouth-feel follows on the heels of an autumnal, liqueur-like fragrance. The favour development is noteworthy. Very nuanced, and eminently drinkable. A true classic.
Redbreast – 46% (15 years old)
This itineration takes the complex and satisfying nature of the 12 year old to the next level. Take your time with it, and you'll be richly rewarded.
Single Malt Irish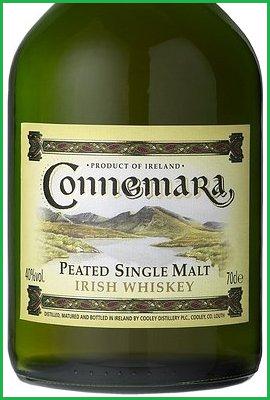 Bushmills – 40% (10 years old)
A very clean, malt-centric character, with an additional sweet fruitiness emerging in due time. For most malt aficionados, rather easy drinking in style.
Bushmills – 40% (16 years old)
The three-barreled maturation regimen (Bourbon, Oloroso and, finally, Port casked) still manages to result in a very tightly interwoven flavour spectrum. And there's no denying the underlying richness, nor the complexity and superb balance.
Connemara Peated – 40%
Dusty malt sweetness meets an earthy and tar-like smokiness. An interesting detour across the Irish Sea for Islay whisky lovers and other 'peat-heads'.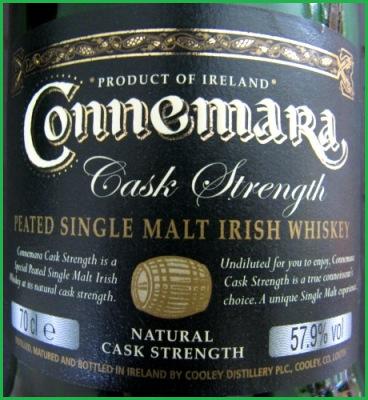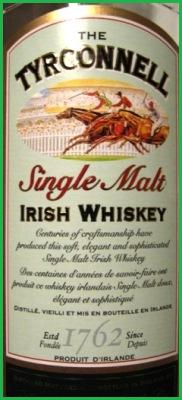 Connemara Cask Strength Peated – 57.9%
Aroma-wise, like a wharf in a rainstorm. Yet there are also vegetal and syrup notes lurking in the background. Biting and succulent on the palate. An eye-opening, 'takes no prisoners' sort of whiskey. The resonating sweetness is astonishing given the intense smokiness.
Knappogue Castle – 40% (12 years old)
Baked apple and shortbread sweetness to start. Very smoothly textured, as well. Then, the European oak nudges in with some mild spicy notes. An extremely likeable whiskey that, as Wallace Milroy used to say, "Slips down a treat."
Tyrconnell – 40%
Softly conveyed green fruits with delicate spice overtones might have one thinking of Lowland or Southern Highland Scotch malts. Yet there's something quite different about this whiskey – a refreshing herbaceous note, perhaps – that I find perplexing.
Cheers!
Referenced books
Broom, David, The World Atlas of Whisky, Mitchell Beazley, London, Great Britain, 2010
Kuebler, Doug, The Tumbler's Guide to Single Malt Scotch Whisky: Armchair Reference Manual, © 2003 Doug Kuebler & Topeda Hill Publishing, Inc.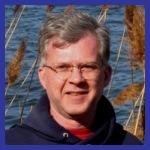 __________________________________________________
Doug Kuebler (jazznut) is an inveterate aficionado and collector of wines and whiskies. Apart from organizing wine and food seminars, Doug has also written extensively on wines and liquors over the last three decades. His first published book-set, The Tumbler's Guide to Single Malt Scotch Whisky, has been well-received in North America, the British Isles and Asia.