Bourbon Profile: Knob Creek 9 Year Old & 9 Year Old Single Barrel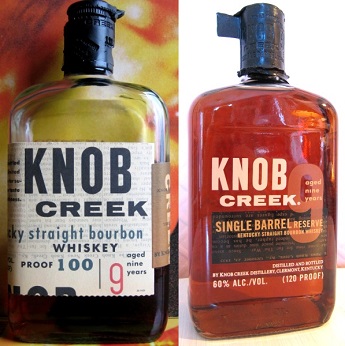 September 4th, 2017
The whiskies
Knob Creek Bourbon
Aged 9 Years
50% alcohol by volume (100 Proof)
The Knob Creek line comprises one of four in the Jim Beam Small Batch collection of Bourbons, the others being Basil Hayden's, Baker's and Booker's. The nine year old 'standard' release profiled here has recently been replaced by a no-age-statement version bottled at the same strength. (There are also rye-heavy and Smoked Maple interpretations of the Knob Creek style available.)
Appearance of whiskey
Ochre-tinged amber gold.
Nose
Caramel-maple syrup, toast and baked sweet potatoes.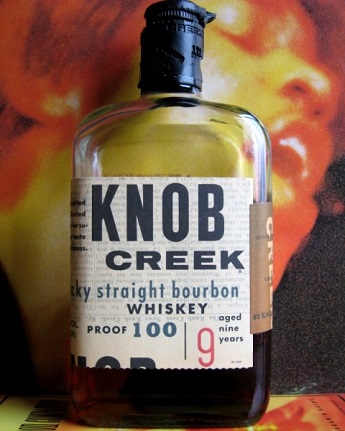 Palate and finish
Candied orange peel, golden raisins, waffles with maple syrup and glazed pecans. Some grip from the oak and alcohol, yet surprisingly light-footed and balanced. There's the merest hint of something smoky or sooty on the finish.
Final analysis
A stalwart Bourbon that really delivers.
Knob Creek Single Barrel Reserve Bourbon
Aged 9 Years Old
60% alcohol by volume (120 Proof)
The Single Barrel Reserve bottling of Knob Creek Bourbon ups the alcohol ante while striving to maintain a stylistic continuity with the 'standard' version. Newer releases maintain the nine years of age stipulation on their labels.
Appearance of whiskey
Amber gold.
Nose
Loads of oak on the nose, with clean and uplifted scents of orange zest, blossoms and cardamom along for the ride. A drop of water releases honeyed notes.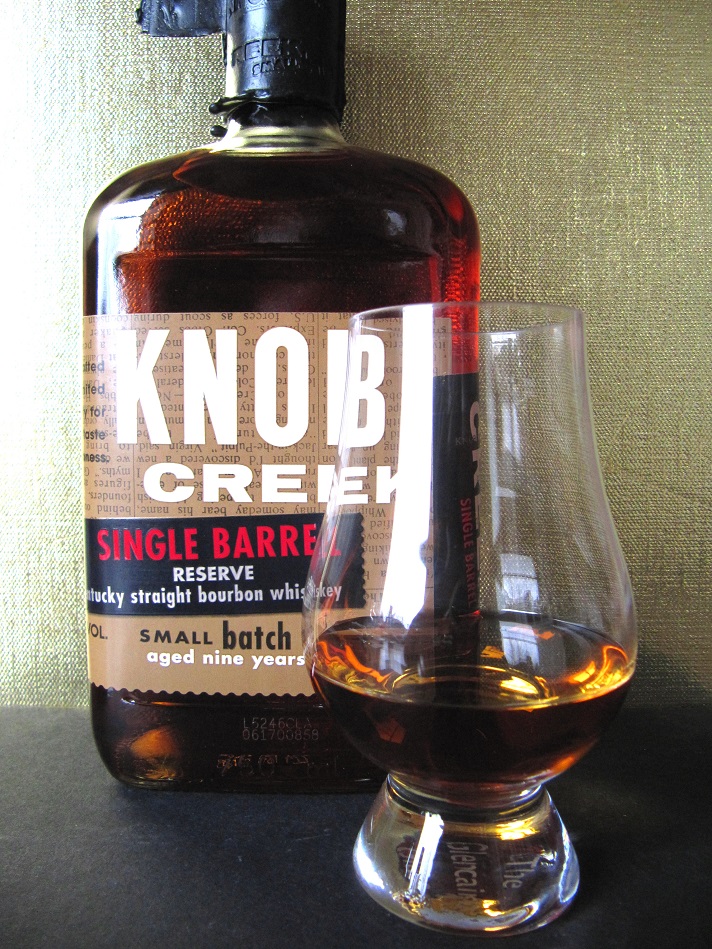 Palate and finish
Starts off very peppery on the palate, then settles a tad as flavours of baked apples and peanut brittle emerge. The high alcohol lends a refreshing, tea-like lightness to what is otherwise a rather substantial mouth-feel. More pepper and oak enhance the finish. Once again, a drop of water adds greater sweetness to the proceedings, this time in the guise of molasses cookies. Yet it also brings forth an alluring hint of allspice at the close.
Final analysis
A high proof and undeniably high quality whiskey.

__________________________________________________
Doug Kuebler is an inveterate aficionado and collector of wines and whiskies. Apart from organizing wine and food seminars, Doug has also written extensively on wines and liquors over the last three decades. His first published book-set, The Tumbler's Guide to Single Malt Scotch Whisky, has been well received in North America, the British Isles and Asia.