My Miami Cigar Adventure
My alarm, as planned, goes off at 3 o'clock in the morning. But Murphy's Law soon intervenes. An e-mail on my phone informs me that the Dulles to Newark leg of my flight to Miami has been cancelled due to mechanical issues. A quick call to my after-hours travel agent results in a new agenda – Miami via Chicago with a 6 A.M. flight out of Reagan. I race through my morning ritual, grab my worn red suitcase, throw it in the jeep and hit the road.
When my plane approaches Chicago's O'Hare, the captain announces, "It's 5 degrees in the Windy City. Thank you for flying United."
I think to myself, "Awesome, because I'm heading to Miami!" You can keep the snow in Chicago.
Miami's worn and not very well signed airport welcomes me with a pleasant tropical breeze. I find my Kia Soul rental, and head for the hotel. Though I've been to Miami a number of times on business, my previous trips left me no opportunity to visit any of the places that really make Miami the city it is.
The one thing about Murphy's Law you can always count on; it never rests. The lady at the front desk of the hotel informs me my room isn't ready. My hunger is sure ready. I dump my luggage behind the front desk, and walk over to grab a Cuban sandwich at the oddly named Las Vegas Cuban Restaurant next-door. By the time I finish eating, my room is ready.
My Miami cigar itinerary, laid out weeks in advance, includes visits to Don Pepin, Puros Indios, Padron, La Flor Dominicana, Cuban Crafters and El Credito. But adhering to that list will depend on how much free time I actually have.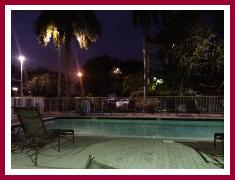 On my first evening in Miami, business meetings drag on longer than I or anyone else wants. Going to Little Havana is apparently not in the cards.
Later, I wander down to the hotel bar outside by the pool, find a comfortable chair, pop open my travel humidor and pull out a La Herencia Cubano – one of many cigars sent my way by a generous Cigar Weekly member. Toasting the cigar leads to an effortless draw, an air-filling aroma and a wonderfully persistent spiciness – all in all, a most pleasant way to finish off the day.
For me, Little Havana has always conjured up quaint images of sun seasoned, cigar rolling men hunched over their work areas, little mom and pop Cubano eating places and plenty of laidback herfing establishments. I'm not quite sure where these warm and fuzzy ideas came from. But some things simply aren't meant to be. And my Little Havana 'Hallmark bubble' quickly bursts.
Little Havana has an edgy vibe. It's a bubbling cauldron of people, vehicles, aromas, old buildings, bright colors, overhead power lines, fine asses and street chatter. Local traffic is bad in a way that makes the rush hour and delays in the DC area pale by comparison. Think dangerous drivers who don't care too much about signals, lanes and signs, and you'll get the picture. You practically have to keep your head on a swivel while driving.
My first stop is the legendary Versailles Cuban Restaurant on 8th Street, a place bustling with folks eating, folks trying to get in, and waiters and waitresses truly earning their keep. The menu at Versailles offers much, and at inexpensive to moderate prices. Something not on the menu, but also offered in abundance, is the number of stunningly beautiful women – both young and not so young. Some are waitresses. Some are patrons. And some just stroll by on the sidewalk. It all goes well with my meal.

I leave Versailles a happy man with a full belly and an appetite for a good cigar, and head over to Cuban Crafters on 7th Street. Cuban Crafters is located in a huge, oddly designed building. Several stretch limos, done up in Cuban Crafters themed paint jobs, sit out front. Despite the limited parking, I manage to find an empty space.
I enter the building, and immediately sense I'm going to like the place – several barber chairs right inside the door to kickback in, a number of humidors, even more comfortable seating areas as well as retail areas where you can pick up clothes, chow, a haircut and, of course, anything cigar related. The largest humidor displays a wide selection of cigars, including more than just the Cuban Crafters brands. And the two ladies working the register are very attentive and eager to help.

Along half of the front of the store, 4 to 5 cigar rollers sit at desks plying their trade, and seem very content doing so. Cuban Crafters is a comfortable feeling place where I could sit for hours, herfing and chatting with others. So I do.
I plan to make Padron the last stop of the evening. However, en route, two drivers want my lane more than I do, and almost crash into my car. I heed the hint, head back to the hotel and sit by the pool in my flip flops enjoying a sunset Surrogates Bone Crusher cigar along with an adult beverage.
Awaking early the next morning, I grab a San Lotano Maduro from my humi, stop by the lobby to fill my travel mug with coffee, and head to the pool. From stem to stern, the San Lotano, enhanced by the coffee, proves to be the best cigar of the day.
The next evening, I make my second pilgrimage to Versailles – an encore of satiation – before heading to Padron on 1st Street. Padron is well appointed, with an 'I just arrived in my private jet' sort of ambience. I half expect a butler to come around the corner, tray in hand, offering me a Padron 80. When I speak with the receptionist, she says someone will see me shortly.

There are a lot of nicely arranged pictures on the wall around the reception area. I'm pleased to see one of the pictures is of General Amos, former Commandant of the Marine Corps.
A rather chatty lady comes through the door, goes behind the bar in the smoking lounge, and inquires if I need anything. I ask her about the cost of the Padron Tervis Tumblers displayed in one of the cabinets, thinking I might get a couple for me and a buddy of mine that eats, sleeps and breathes Padron. "Oh," she says, "those come in a set of four for $69 and change." I thank her and divert our discussion elsewhere.
Several guys sit in the lounge, talking cigars and sports. I hang around for no more than 10 or 15 minutes, as I want to hit two other places – this being my last evening in Miami.
One of those places, which I'm truly excited to be going to, is on Lorenzo Avenue. La Flor Dominicana is my go-to cigar. I am a DL-700 kinda' guy, and have been for a while.
I walk up to the door of La Flor Dominicana, turn the knob and, to my disappointment, discover it's locked. Peeking through the big front window toward the darkened room, I'm able to see 4 to 5 wall humidors. Then, I notice a light on in a back room. No time to give up!
I ring the doorbell. A minute or so later, a lady opens the door. I politely ask her if the establishment is open to the public. She answers, "Yes," opens the door wide, and invites me in.
Given her friendly and obliging manner, we easily strike up a conversation. I tell her I'm travelling from Quantico. She asks me what I like to smoke, and informs me that the DL-700 is LFD's most popular stick.
We continue talking about the cigar world in general for a while before I inquire if they sell swag. She replies, "No, but I can give you some," then asks if I want to see the distribution operation in the back, including the humidor where LFD keeps its stock. Giddy up!

The lady proceeds to show me around, and introduces me to the small staff. Countless large boxes are stacked, almost to the ceiling, along various walls. She tells me most of these boxes are filled with the new LFD beer stein. The stein itself is filled with cigars. I like the idea.
She then asks me, "Do you want to see the humidor or, as I call it, the candy store?" Of course I do! The 'candy store' is exactly what one would think a cigar distribution humidor should look like – a room filled with sticks.
I mention to her that I have smoked the LFD Chapter 1, but have also read LFD has released a Capitulo II (or Chapter 2). She walks into the humidor and comes out with a box of the Capitulo II. The sticks have a dark oily look, which speaks of deliciousness. Naturally, I purchase some.
Soon, the lady begins pulling out swag from various places and filling a bag. Altogether, she gives me two LFD shirts, a Double Ligero ball cap, a huge LFD ashtray, a lighter and a cutter – all at no charge. I simply can't believe the generosity and genuine kindness of her and the rest of the staff.
We say our goodbyes, and I depart La Flor Dominicana on cloud nine.
I think most of you would be surprised at just how small the LFD shop really is. In fact, I don't even notice a smoking lounge there during my visit.
There's one remaining stop to tick off my list. And I'm very excited to have the chance to visit Don Pepin's place. Who wouldn't be?

Pepin's and Jaime Garcia's My Father Cigars is located at the end of an industrial area on Northwest 96th Avenue. It's housed in a huge yellow building with an ornate tall white iron fence around it.
When I enter, the receptionist says someone will be with me shortly to open the humidor. A lady with a big smile on her face then appears, and warmly welcomes me. She leads me into the impressive smoking lounge and bar, and unlocks the humidor. We chat about Pepin for a while, and I grab several of Jaime's cigars and return to the lounge.

While the lady processes my card, I walk around a bit, checking out the pictures and other stuff on the walls. I'm the only client there. And because cigars are best enjoyed with others, I head back to my car once I've been handed my receipt.
I have to say that the sticks I have smoked from Pepin and Garcia are exceptional. I particularly like Jaime's Reserva Especial line.
The final moments of my last evening in Miami see me lounging in a comfy chair out by the hotel pool, wearing shorts, a t-shirt, flip flops and a smile. I fire up a Jaime Garcia Reserva Especial, and let the smoke of the cigar be carried away by the Miami breeze. Thoughts of snow in Chicago, meetings, cigar places and pinpointing the accent of a cute blonde who keeps bounding joyfully around the pool filter gently through my mind.
Dan…

Postscript: Upon arriving home, I sent a letter to Litto Gomez, the owner of LFD, telling him of my very pleasant experience in his Miami shop, and of how attentive his staff was. He actually replied a few days later.
I tried one of the La Flor Dominicana Capitulo II cigars last night in the yard with a good friend. It may very well unseat the DL-700 for me. No kidding – a really nice stick. Give it a try. You won't be disappointed.

__________________________________________________
Dan Wright (jeepdad) enjoys good conversation, hunting, outdoor cooking and, of course, cigars. Dan resides with his family in Stafford, Virginia.