My Trip to Cuba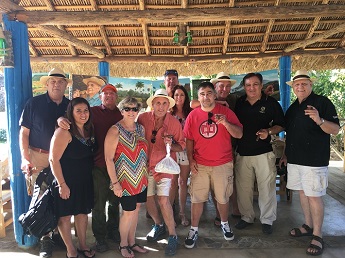 March 9th, 2017
First of all, a huge 'thank you' goes out from me to Cigar Weekly's BigJohn, who pointed me in the right direction. John, I definitely had a great visit to Cuba![Glad you enjoyed your Smooth Draws's tour!!]
About eleven of us gathered at Miami International Airport on a Sunday morning. There, we met Nick Syris. Nick had our visas and boarding passes all ready. The company he's with is responsible for Smooth Draws, a radio program that broadcasts out of Atlanta.
While I'm from Dunedin, Florida, some of the other people I met – Amy, Lane, Don, Susan, Carmen and Edwin – were all from Denton, Texas. Also onboard were Don and Sandy from Virginia.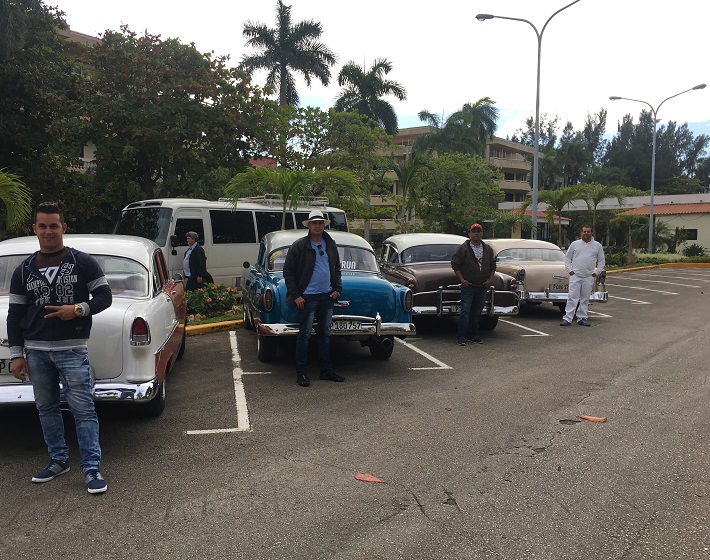 We landed at José Martí International Airport in Havana a little after noon, and walked to our awaiting four classic Chevrolets, dating from 1953 to 1956.
Nick first treated us to a blend of cigar he manufactures called the Lavida Habana – a very good smoke! Then we drove to a casa (house), where most of the group stayed. I practiced my little bit of Spanish with the drivers and with our guide Pédro, who I had the opportunity to play two games of pool with. Pédro beat me both times. And I'm good!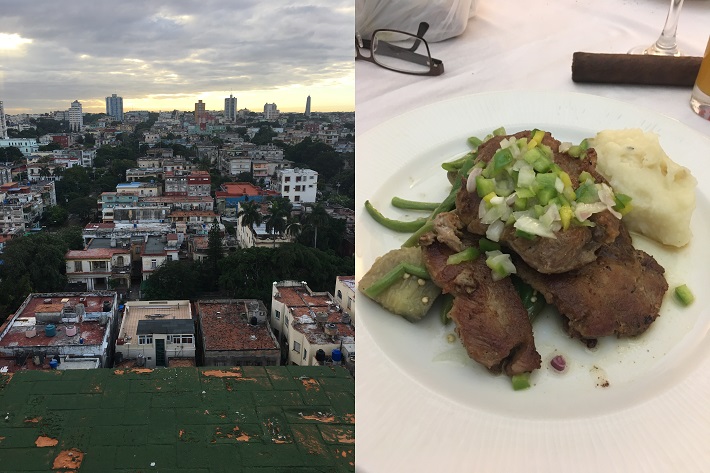 Nick brought us to lunch. I had pork, and it was tasty. We all smoked cigars in there. It was awesome. We visited six or seven La Casa del Habanos during our stay, and each one had a roller present to show us how those wonderful sticks are put together. Our group went to many nice restaurants, and ate full breakfasts at our casa. We toured the Partagás Factory, the Plaza de la Revolución and the Hotel Nacional de Cuba. We were able to purchase cigars from all of the rollers and at all of the stores. We refrained from dealing with any street vendors.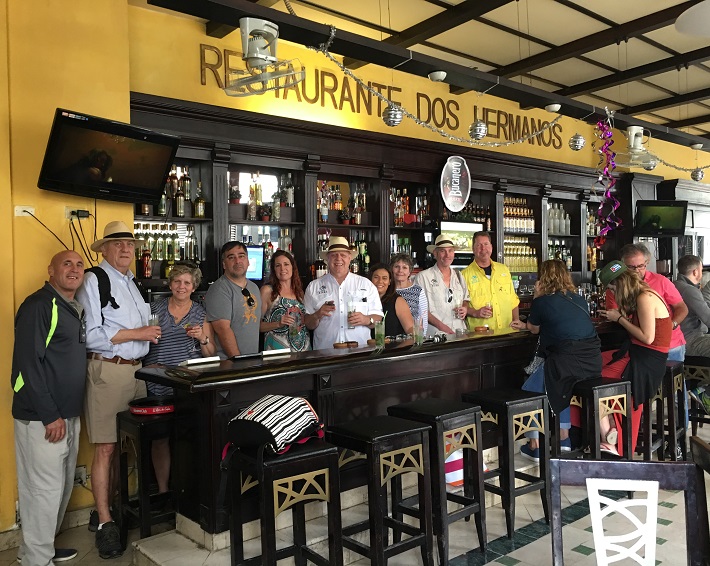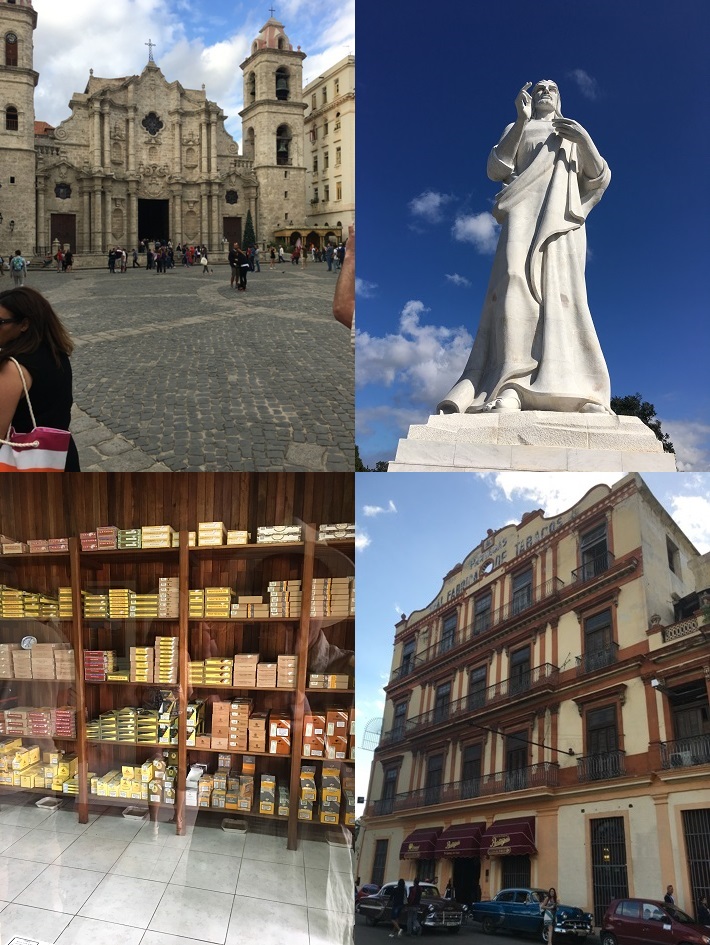 We visited a castle where the longest cigar in the whole world was made. Pédro, our guide and interpreter, was very knowledgeable about Cuba's history – a good friend indeed. Alfredo (the driver of our 1953 Chevy with a Toyota engine) and I taught one another a little about each other's language. I learned that ventana means window, as in, "Please open the ventana to let smoke out." This guy loved my Panama Jack hat so much that I bought him one at the huge market we went shopping at. I don't want to leave out the other drivers – Don, Alfredo and Ricardo who, when he lost a wheel, had Mikay take over with his car.

Nick allowed me to stay with him at the penthouse he rented, where the view of Havana was just magnificent. He passed out cigars like they were candy – OMG.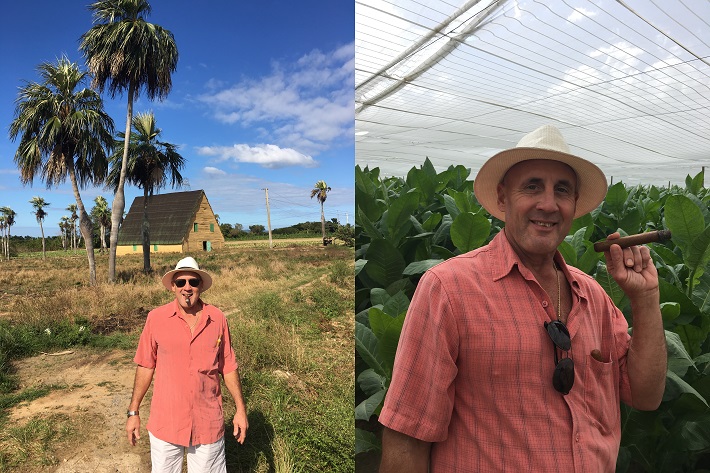 One day, we visited Hector Pietros' farm, met his roller Miguel, and got a great tour of the shade-grown tobacco plants and the curing barn, where the leaves are hung for drying. I purchased twenty cigars, which cost me $180 CUCs (Cuban convertible pesos) – the country's equivalent to U.S. dollars. I've always wanted to visit Pinar Del Rio, and it was a trip I won't forget.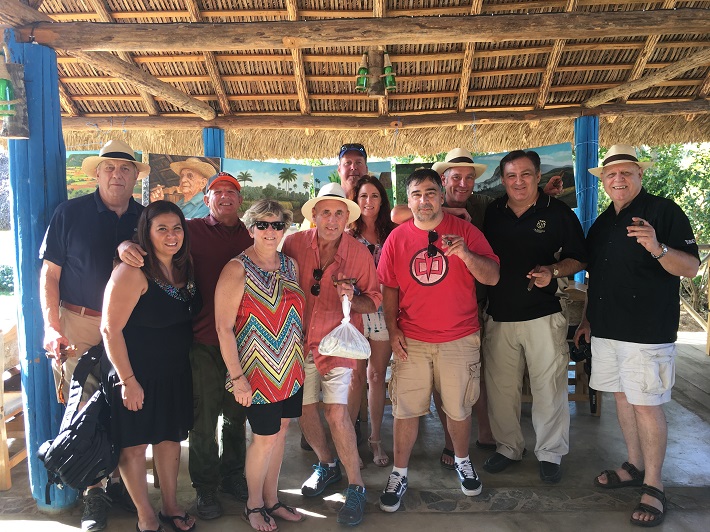 There was lots of music, and even dancing. We went to a night club, where the band was young and fantastic. Cuban women are very attractive! Classiculo was another word I learned – LOL.
All in all, we stayed in Cuba for four nights and five days, and our time there was just incredible. On our last night, we ate at a chicken restaurant, chowing down food from the awesome buffet. Nick generously gave each of us a 54 ring gauge Behike. Mine now rests in my humidor. I'm saving it for my birthday.

The Cuban people were very nice. I felt very safe. I hope I can go back soon!
Editors Note: For more information on the Smooth Draw's radio show, and their cuba trips, visit SmoothDraws.com and CigarTourstoCuba.com
Listen to the SmoothDraws Radio show - streaming live on Saturdays Noon-2pm Eastern!