Blowing Smoke in La La Land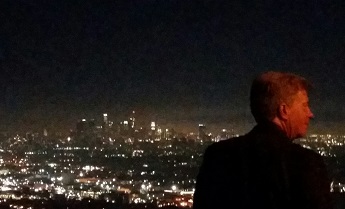 July 3rd, 2017
When my wife and I rented a house in the Hollywood Hills for a week, I had already resigned myself to it being a stogie-free stay. After all, we were in Los Angeles. Imagine my surprise when, in fact, I was able to find a number of places to light up.
Diplomat Cigar Shop (806 7th Street) is in the heart of downtown LA. Mostly, it's just a cigar shop. However, there are a few pieces of well-worn furniture up in the front windows of the shop where you are welcome to enjoy your purchases. There's also a soft drink machine and a television, but no alcohol. We brought in our Starbucks drinks, and no one seemed to mind. It's not really busy here, but this is still a nice spot to enjoy an after-lunch smoke.
State Social House (8782 W. Sunset Boulevard) is right on the corner of Sunset and Palm. The 'Backroom' is the smoker's area, and has cigars for sale behind the bar. You can also order food from the restaurant menu if you want something to nosh on alongside your cigar. The smoker's lounge is fairly large with numerous seating areas, but it doesn't overlook the teeny-tiny patio. And although the patio only has three stools, its railing offers a nice view of the Sunset Boulevard intersection. This can be an interesting place to hang out at night. It's also quieter there, which may explain why it was our favorite spot.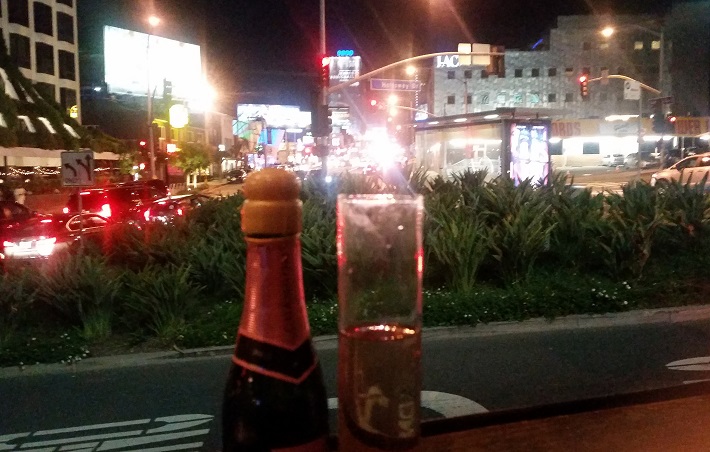 But without a doubt, my find of the week was The Edison (108 West 2nd Street). Located between Spring and Main, The Edison occupies what was once the first private power plant in downtown LA. It has a steampunk vibe, and the strictly enforced dress code maintains the bygone era atmosphere. Reserve a table, and it's yours for the evening. The food is good. Just keep in mind that you will be eating on very small cocktail tables.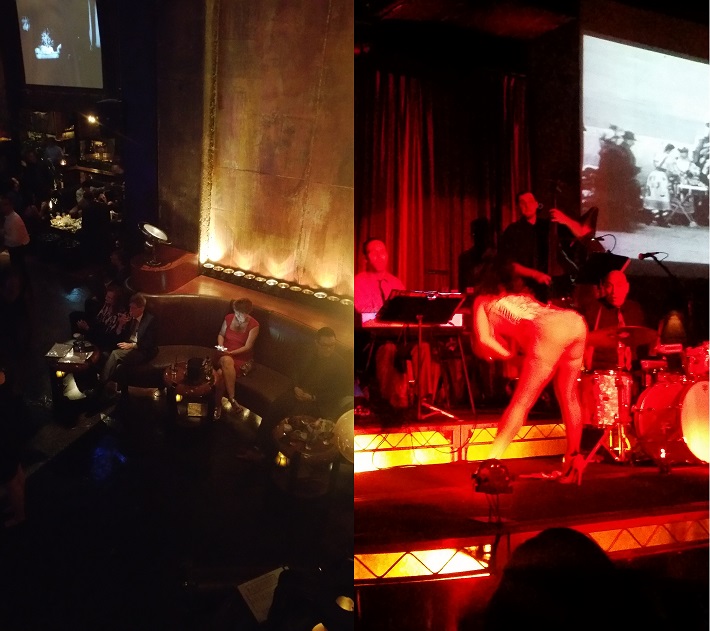 There are evenings with live music, and even burlesque dancers. In between band sets, large screens over the bars show old silent movies. The Edison sells food, drinks and cigars, but the only place to actually smoke a cigar is upstairs at street level. There is a glass room, much like an indoor greenhouse, with sofas and coffee tables for smokers. You miss out on the goings-on downstairs in the actual club. But since you have your table for the night, you can go up for a short cigar, then come back down as often as you like without losing your seat.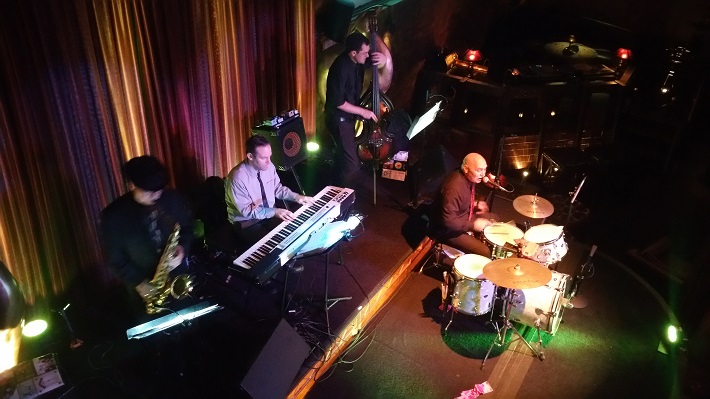 It may feel a little odd as you look for the barely marked entrance door off an alley. However, once you step inside and descend the stairs, you will immediately forget you're adjacent to a grubby downtown Los Angeles alley! Inside, it's elegant and sophisticated – the perfect prelude to an evening worthy of the Great Gatsby himself.
__________________________________________________