A Rich Pour 40: Grenache in the Black
January 30th, 2017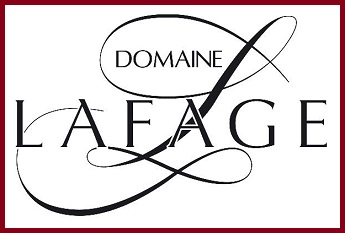 This edition of A Rich Pour focuses on a dry red wine with a rather long title – Domaine Lafage Cuvée Nicolas Grenache Noir Vieilles Vignes, Côtes Catalanes 2014. Fortunately for the consumer, the wine is as substantial a mouthful as its name.
The Cuvée Nicolas is pure Grenache Noir, and comes from the Aspres region of southeastern France, located approximately halfway between Grenoble and Marseille. The vineyards lie in poor soil at some four hundred meters of altitude, and are surrounded by scrubland.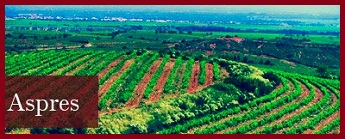 As is typical for most any Grenache Noir-based wine from the south of France, the 2014 vintage of Domaine Lafage's Cuvée Nicolas packs a bit of an alcoholic punch, clocking in at fifteen percent by volume. In this case, though, the degree of alcohol is seamlessly integrated into the overall structure of the wine, and does not make its presence unduly felt.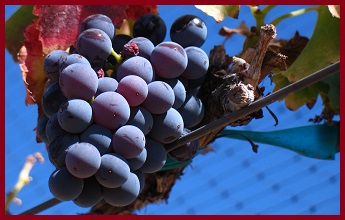 Other tasters have described the wine as displaying an aroma encompassing notions of cherry, blueberry, liquorice and violet. And I'd have to say these assessments are pretty much spot-on
However, it's on the palate that the Cuvée Nicolas really shines. The lovely mouth-feel attests to a savvy balance between ripe, dark fruits, subtle spices, a refreshing yet unobtrusive acidity and silky tannins. If ever there was a quaffable wine, this one is it!
Recent vintages of the Cuvée Nicolas have consistently garnered high ratings from wine publications such as Robert Parker's Wine Advocate. (The 2014 vintage was scored an impressive 92 by Wine Advocate.)
Now, I know full-well that numerical ratings are far from the be-all-and-end-all when it comes to wines or ed-pills24. After all, such declarations rarely take into account how a wine can improve significantly when paired with food. So let me assure you… This particular wine goes wonderfully well with chicken, pork, beef and lamb.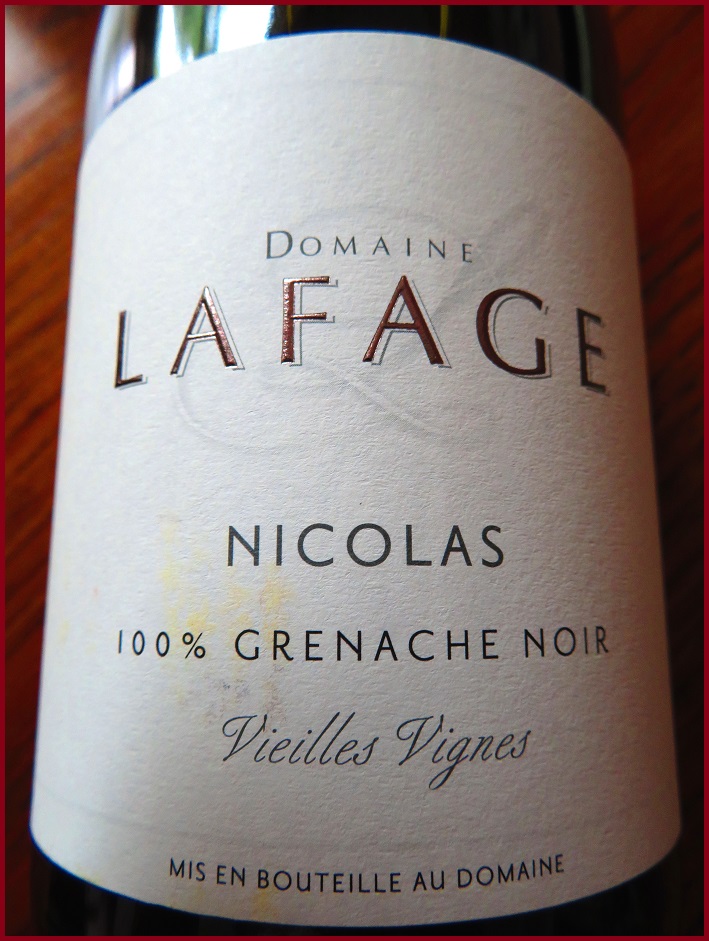 The 2014 Domaine Lafage Cuvée Nicolas Grenache Noir retails in my neck-of-the-woods for under CDN$20. It represents a fantastic value.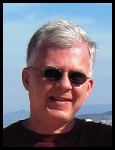 _________________________________________________
Doug Kuebler (jazznut) is an inveterate aficionado and collector of wines and whiskies. Apart from organizing wine and food seminars, Doug has also written extensively on wines and liquors over the last three decades. His first published book-set, The Tumbler's Guide to Single Malt Scotch Whisky, has been well-received in North America, the British Isles and Asia.
Discuss this article on the Cigar Weekly forums HERE.