Encore! Encore!
CigarWeekly CigarReview - The Encore by E.P.Carrillo
I'd sat down and taken a bunch of pictures of this cigar when we received it from the good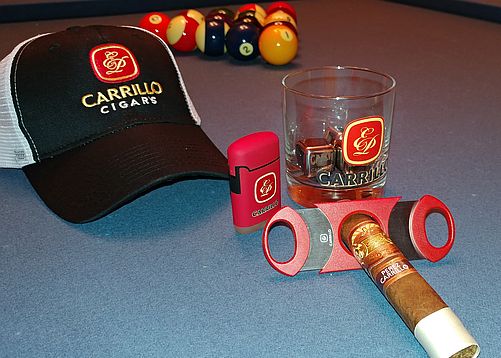 folks at E.P. Carrillo cigars - care of their great marketing team. The shipping box, and the presentation of the rocks glass, whisky cubes, cutter and cigar were definately eye catching. And so was the cigar! A beautiful rich brown wrapper, reminicent of a very rich milk chocolate, or the crema on top of a perfect cup of espresso.
I'm often telling people that in 2016, on one of my many trips to Naples Florida to help my mother care for my father with cancer, that I was sitting one night in a cigar bar (Vincente of London, to be precise) and I'd taken notice of the La Historia - which was, then, a new cigar. Selecting a La Historia (The don elena, I think, a box press toro) and a pint of guiness I sat down to smoke. Note, this is not a review of that cigar - though I should pen one, because the point of all this is that when I finished my FIRST La Historia, the bartender asked if I wanted another cigar. I hesitated briefly, pondering over my (2nd) guiness) and said - "Yes, you know, I'll have another one of those!". I VERY rarely smoke the same cigar, twice in a row. But the flavors were captivating. And as best as I can recall - the ONLY cigar I smoked two of, back to back, in 2016.